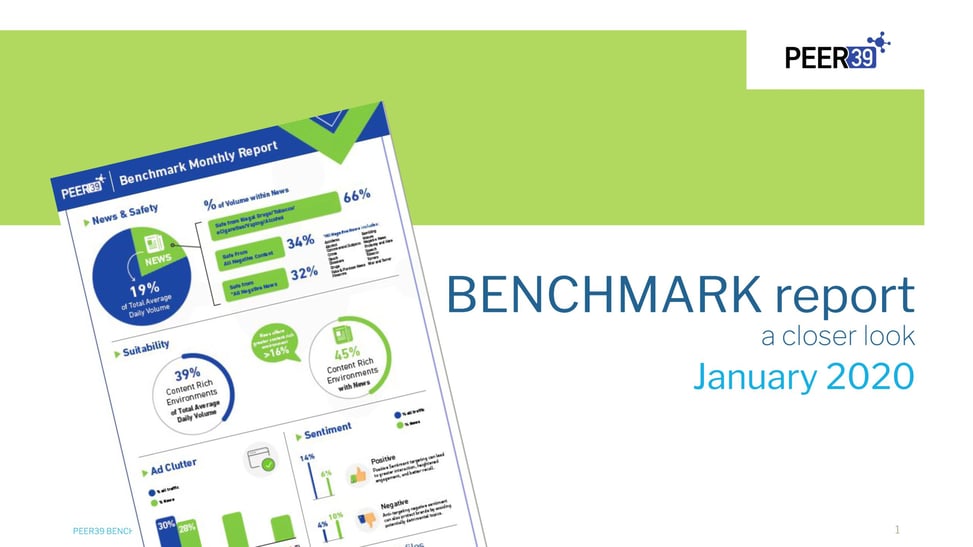 Report: How modernized brand safety targeting of News can unlock advertising opportunities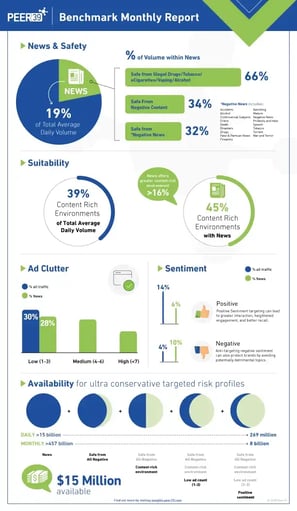 While the online ad industry has grown exponentially over the years, so has the importance of brand safety targeting and standards. Most recently, this has included brands manually adding to legacy avoidance strategies that have led brands down an over-restrictive path avoiding entire categories such as News.
Brand safety and blacklists: an outdated standard?
Keyword blacklists have long been the standard for ensuring brand reputation isn't compromised by the content that surrounds an ad. And, according to The Wall Street Journal, brands are particularly concerned about words that appear in news articles, creating exhaustive lists of blocked words that make it challenging to find appropriate ad placements.
Given that this approach doesn't account for sentiment or context, there are potentially significant limitations to using keyword blacklists on their own. With 94% of marketers using blacklists to address brand safety (iab), what's the net effect on advertising opportunities when using keyword blacklists?
It's understandable that advertisers don't want to invite controversy based on the content near their ads. So, we decided to look at how modernized brand safe targeting techniques that include keyword targeting along with context and sentiment in the News category. And the results may be surprising to some advertisers.
The good news? Advertisers can unlock critical audiences in a quality brand-safe News environment.
After reviewing the available global inventory in the News category, we found that there are over 15 billion impressions per day available to advertisers, accounting for 1 in 5 available impressions of all ad inventory. From there, we looked at a four-pronged framework for brand safety targeting, including:
Contextual safety – the percent of inventory safe from industry-standard safety categories,
Environment quality – understanding suitability based on the content-richness of the page and ad clutter,
Sentiment – indexing and benchmarking sentiment data across the category, and
Impact – evaluating audience and financial impact against modernized safety and suitability techniques.
There are some words that certain brands will always want to avoid, but our research found that 32% of the News category is classified as safe for all audiences. Additionally, News inventory offers far more content-rich environments for placing ads, along with a high-quality environment and low ad clutter.
Looking at sentiment, we found that News pages have greater balance than the overall ad inventory available. The impact? With an estimated $15 million of daily inventory spend on News category inventory available to advertisers, the potential for advertisers to use this approach to brand safety targeting and reach audiences in a higher quality content-rich environment is huge.
The conversation around brand safety is changing – Legacy blocking tactics' days are numbered.
We concluded in our research that there is a significant portion of the News category that offers brand-safe and suitable inventory in content-rich environments. Opening up to this opportunity will allow brands to spend confidently in the News category while keeping ads in a context that aligns with and maintains the safety of their brand.
Download the full report to learn more about how you can leverage a modernized approach to targeting the News category.