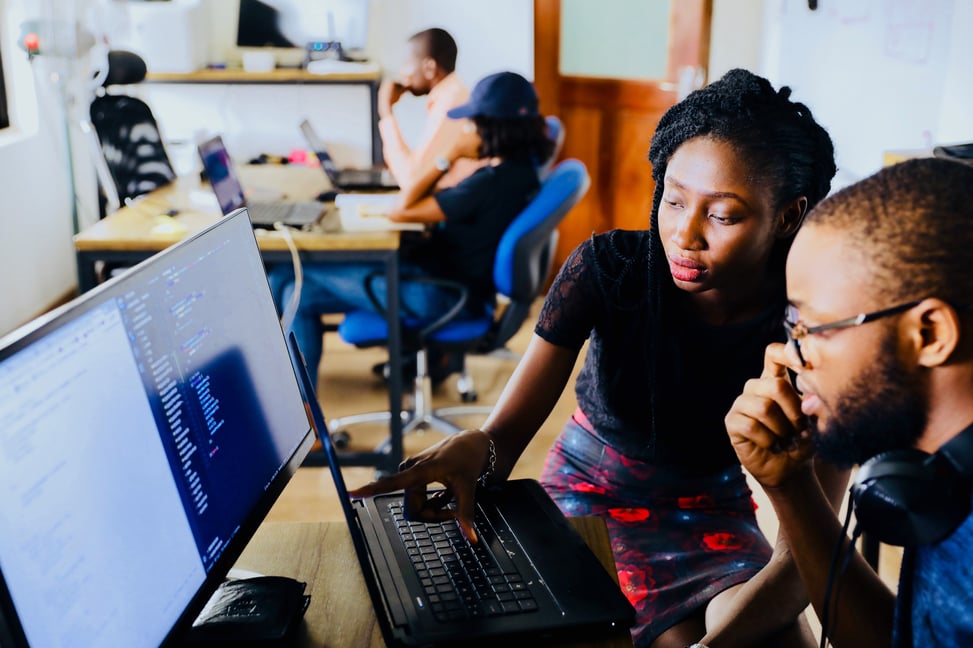 The CTV Brand Safety Solution You've Been Missing
Imagine after finishing a long day that you're sitting down to stream the latest episode of the top gritty true-crime thriller of the moment. As soon as the killer commits another grisly act of violence, a commercial cuts in showing that bright and bubbly ad for diapers from this morning's client.
You know your client is going to see this. While on a Zoom call, you shared your love of this show and they said they'd never want their ads to show next to content like this.
You know tomorrow is going to be rough.
Why You Need CTV Safety and Suitability Prebid Controls
It's 10pm. Do you know where your CTV ads are running?
There's nothing like the call or email from the advertising client that someone saw their spot on a show or channel where it shouldn't have been - whether a jarring juxtaposition because of the brand and content or an ad stuffed into a placement size that broke it.
Mobile and CTV Transparency Are Now Available on Major Buying Platforms
The chances of this happening to you have just gone down now that our our market-leading CTV and mobile categories are available across major DSPs.
We're providing advertisers the ability to access our prebid controls for Safety and Suitability, targeting, including custom targeting, and access to our Transparency for CTV report. These integrations bring the most robust set of targeting in this most important advertising channel, including content, channel, production type, and now, safety and suitability at scale.
As ad dollars shift from broadcast to CTV, you need the same kinds of brand safety and transparency into where your ads are running as on broadcast. You can't wait for mid-campaign reporting to show you where you're running to be sure. You need to be confident that from the first impression on a campaign's launch that you'll be safe and suitable.
So why is brand safety in CTV still a goal, not the norm.
Sure, campaign reporting is great for optimization and insights, we've been a pioneer in CTV reporting, and what we've learned is that you can start from a baseline of Safety and Suitability and then make adjustments.
That's why Peer39 has more than a dozen categories for CTV brand safety and suitability.
Peer39 provides CTV suitability categories for pre-bid contextual targeting and performance at scale with in real-time categorization, ensuring advertisers have access to inventory faster and avoid problematic placements the moment campaigns launch.
Advertisers can combine CTV-specific content and channel targeting with Safety and Suitability to ensure audiences are reached, while staying within appropriate parameters.
These include:
Verified Content Categories

Verified Valid Channels

Safe from Fake Content - including games, radio, podcasts, casting, beaming, and media players, and screensavers/wallpaper, and video/photo widgets.

Safe from Divisive News

Safe from Legal and Military Content

Safe from Anime

Safe from Blind Inventory

Safe from Kids Content

Safe from News

Safe from Unprofessional Content

Safe from All Sensitive Content
Safety and Suitability categories can be overlaid with Content Types and Categories, specific CTV apps and OTT service, and more.
Issues with Mobile Inventory
CTV mobile inventory can be especially problematic. Peer39's Programmatic CTV Benchmarks show that the mobile category represents the largest share of fake CTV content. This includes mobile apps masquerading as CTV streaming content in programmatic marketplaces.
The result: brand safety concerns abound.
That's why we have our "Safe from Fake Content" category, which keeps CTV ads from running on non-streaming environments such as screensavers, wallpaper, or mobile apps. Ads running in these spaces are a waste of ad spend. By choosing our Safe From Fake Content category, you avoid these types of ad environments.
The Power of Custom Categories
Also available on many DSPs and through our own Platform is the ability to create custom mobile and CTV app categories for advertisers who want to curate their own lists of apps and bring together their own custom lists of apps with off-the-shelf categories, including Safety and Suitability, and Contextual Data Marketplace® categories.
Create custom targeting combining CTV channel lists, Safety & Suitability, Content Categories, and our more than 1,200 CTV categories to ensure they're advertising only in the locations they want.
Just a few ways this can work in practice:
Create master categories as a baseline for all campaigns, and then execute with more specific keywords and categories as needed, using similar categories for CTV, mobile, and display.

Build a template category that brings together the targeting you use for every campaign to save time from repetitive set-up while ensuring brand-safe environments.

Include and exclude keywords, categories, apps, and URLs (depending on your channel) to streamline planning and campaign execution.
CTV Transparency is Possible
Our Transparency Report for CTV consolidates and normalizes reporting data so advertisers get visibility into CTV campaign placements and ad campaign performance. With comprehensive reporting on the actual shows, networks, demographics, apps, and more advertisers are reaching through their CTV ad buys, they get a complete picture of what is actually happening with their advertising across the ecosystem.
CTV data availability varies widely across platforms and within reporting, with source information often consisting of inconsistent and indecipherable app IDs or bundle IDs. Additional issues include a lack of ability to:
Tie reporting insights to detailed, actionable optimization strategies

Access show-level granularity

Get information about content categories, channels, and production quality
Peer39 provides the safest, highest-quality, most contextually relevant inventory at unmatched scale on CTV, mobile apps, and the broader web. Advertisers can now attain CTV transparency across all of the major DSPs.