Peer39 Interview Series: Reticle's Josh Rosen
We recently sat down with Josh Rosen, President of Reticle - a brand intelligence firm specializing in A.I.-informed emotional content. Reticle was developed out of Hotspex Media to address the growing need of connecting emotional relevance intent of advertisements to contextual environments.
Hi Josh, Thanks for taking the time today. Can you share a little bit about the inspiration to launch Reticle and how it started?
Pleasure, thanks for having me. We started with a simple question; can we make programmatic advertising work better? Specifically, we focused upon improving contextual advertising methods, as there is a resurgence driven by recent data protection initiatives.
Emotion is the core of successful advertising, the linchpin that connects all efforts from various stakeholders throughout the process of taking an ad from concept to live in-market. With the power of our globally-validated human motivations framework (via our parent company, Hotspex), we set out to create a brand new way of examining the relationship between emotion, content, and context.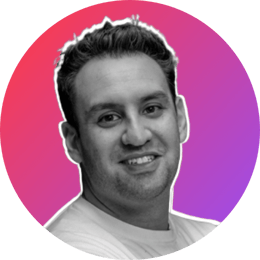 Now that you've been in the market, how should advertisers be thinking about the use of Emotional Intent?
Emotional Intent is a core component of all human decision-making, it's the driving force behind brand loyalty, lifestyle branding. It's what differentiates an ad that's skipped from one that's quoted. If an advertiser is looking to go beyond the baseline approach of brand safety alone and upgrade their approach to something that's also Brand Optimal ™, emotional alignment and intent are where they need to look. It's a method designed to maximize the impact of their media dollars and help their creative stand out across audiences.
One thing that is often overlooked in the "relevance" conversation is the impact of creative and its placement. Hotspex has a deep history with brand communication strategy. Any learnings you could share?
A large component of what connects insights, creatives, and media is the emotional thread that binds the three facets together to represent the brand, product, and audience. What many companies miss is that each of these approaches to advertising are deeply connected. They benefit greatly from a hybrid approach using aptly designed tools driven by human-behavioral insights and research. This is what we do, and why Reticle is such a complementary, seamless addition that significantly improves brand success in digital advertising. Our tool can be used to weave that thread between insights, creatives and media and enable brands to serve ads against placements that are emotionally aligned to their messaging.
Without any pre-existing insights, Reticle still very powerful. Brands can use Reticle signals to align the emotional intent of the ad with contextual placements where audiences are most receptive to their messaging. Typical results when it comes non-traditional media metrics are 21% lift in brand awareness, 23% lift in brand consideration, and 15% lift in brand perceptions.
Brand suitability continues to be an evolving conversation. Armed with your intelligence, how are buyers thinking about both targeting and avoidance strategies?
Reticle's emotional signals coupled with probabilistic audience targeting help advertisers reach the right audience at the right moment — at scale. By adding in the additional element of context, reaching the audience in a natural, complimentary moment in time, we ensure ads are served in emotionally aligned Brand Optimal ™ environments.
There is plenty of research that demonstrates the power of respecting the current goals and environments of a consumer audience wherever they may be. Traditional approaches were founded when the environmental factors surrounding the experience of an ad were predictable, when few television channels were available, when the platforms were things like billboards or newspapers.
Most ads are served and experienced digitally, in the tailored world of personal technology usage through personal social media. And the seemingly infinite amount of new video content shared over the internet every day, those interest-based navigation patterns are self-directed. Our audiences pick where they go, the content they consume, and as you mentioned, what places they avoid. The world has changed, so must the way we account for the environment that frames how advertisements are placed and found.
How should buyers think about getting started using Emotional Intent signals in their media strategies?
Reticle emotional segments are available in all leading programmatic demand side platforms, including DV360, The Trade Desk, Verizon, AppNexus, and more.
Everything has been designed to deliver powerful creative and thoughtful media activations in GDPR, CPPA, PII compliant ways, to increase consumers emotional connection and loyalty to their brands.
Our taxonomy provides deeper, richer contextual targeting, built on strategic brand foundations and creative, to accelerate growth of brand equity/share of heart.
We are the world's first organization to combine a globally-validated behavioral science framework into a transferrable media application founded on the understanding of complex human emotion.
We should be positioned as a premium, unique, and complimentary data offering that can be added to existing media buys and as stated above, easily added into nearly any buying platform.
Thank you, Josh.
For anyone interested to learn more about Josh and Reticle you can follow Reticle on LinkedIn, visit ReticleAI.com or email Josh at josh.rosen@hotspexmedia.com and always have access to more information about their offering through the Peer39 UI.