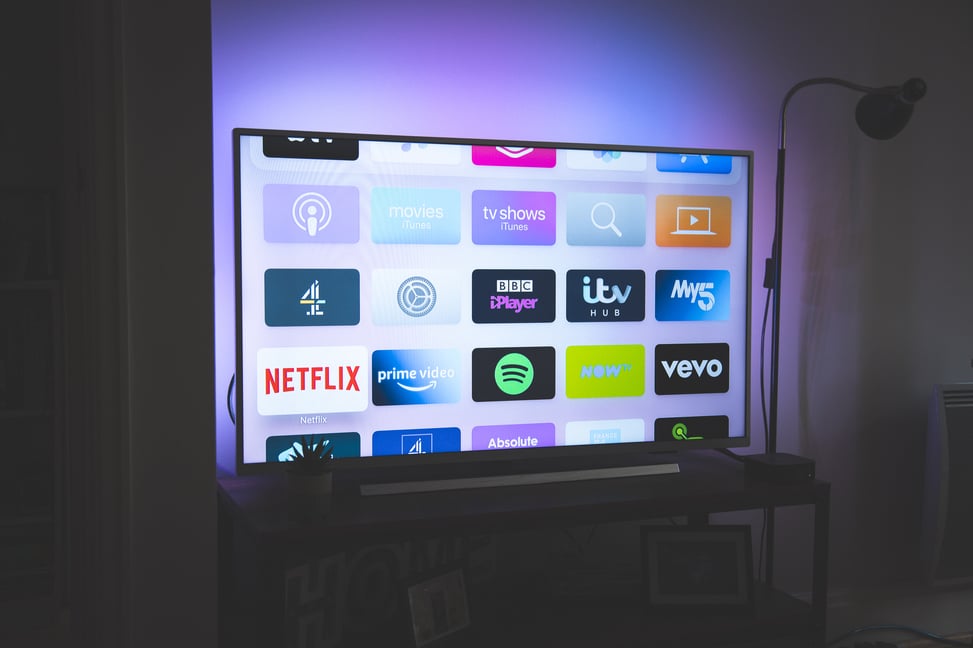 How to Limit Brand Safety Risk in CTV Advertising
While CTV advertising is becoming an increasingly popular outlet for programmatic ad spend—with 66% of advertisers planning to increase their CTV budgets—the practice is not without its brand safety risks. Knowing how to limit brand safety risk in CTV advertising should be a priority for any company looking to scale to these channels this year and beyond.
This article will cover the concept of brand safety and brand suitability on CTV, discuss the risks, and offer solutions.
What do brand safety and suitability mean in CTV advertising?
To recap, brand safety and brand suitability are not the same thing.
Brand safety is a set of measures that aims to protect the image and reputation of your brand. It's a series of steps that you can take to protect yourself from negative or damaging content when advertising online. Brand safety measures are, therefore, not a single tactic. It's the aggregate of all of the steps you take to protect your brand identity.
Brand suitability, on the other hand, are specific controls and ad tech tools that advertisers use to help identify and secure their brand's ad placements to ensure they are inline with brand safety guidelines. They help brands avoid inappropriate content or anything that is damaging to their unique sensitivities and values. These controls also ensure that the content brands do advertise against is suitable based on its context, sentiment, tone, creative messaging, and other qualifying factors. It is, therefore, a tactical subset of brand safety.
Here's how the Interactive Advertising Bureau describes brand suitability:
"A brand suitability strategy is incremental to the brand safety strategy based on its bespoke needs, the relationship to its publishing placements, and its consumer-facing engagement."
Brand safety and suitability on CTV are the above initiatives and measures, as applied to digital advertising through Connected TV.
There are a variety of reasons why brand safety and suitability are important for CTV advertising. Nearly 80% of respondents to a recent Statista survey agreed that brands should be concerned about their ads appearing next to negative content.
The potential fallout of associating with negative content, according to the IAB, is varied:
Hostility from consumers
Lost revenue
Reduced brand equity
Negative publicity
The IAB adds:
"Brand safety, suitability, and compliance infractions have real-life business consequences for advertising. Consumers associate brands with the content they appear near as an implied endorsement of that content. A negative implied endorsement can have long-term impact on brand equity for years to come.
Understanding the risks of negative content—which we will define in more detail later in the article—when advertising is critical to protecting your brand's reputation. Taking steps to safeguard your brand's reputation when you are in a positive and influential position will help prevent having to rebuild it in the future. This is particularly important for CTV, which is both experiencing rapid growth, and is lagging in brand suitability options compared to content on web pages.
What does brand safety mean for you?
By the end of 2022, expectations are that CTV viewership in the US will grow to 213 million, streaming one billion hours plus of video content each week.
This is an enormous potential new market for programmatic advertisers. But, options for buying OTT and CTV inventory are still not great. The process can be messy, complicated and opaque. Targeting options are highly fragmented, and transparency controls are required to track where ads appear, and on what types of content.
Here are some of the major challenges of ensuring brand safety on CTV:
The CTV environment is complicated. Though consumers are quickly adopting CTV, ad targeting isn't quite as straightforward. There is no simple, singular way to buy CTV ads as of 2022. Currently, your options are to buy inventory from the content owner (i.e. video publisher), TV network, distributor, streaming service provider, device manufacturer, programmatic platforms, aggregators, or data marketplaces. Each of these has its own pricing model and delivery specifications. This makes CTV time-consuming, complex, and inefficient.
The CTV advertising industry is fragmented. Consumers view content through many different CTV and OTT devices, including smart TVs, smartphones, and game consoles. Each of these media have their own methods for collecting user data and offering placements to advertisers. How and where to spend ad budgets, and how to ensure brand suitability across a highly fragmented ecosystem are, therefore, two major concerns.
Brand safety and suitability is not static. Brand safety and suitability tactics need to be revisited regularly to adjust and pivot to news cycles, real-world events, and the emergence of fake new stories and extremist content. Speed, therefore, is critical for not only adjusting brand suitability controls, but for gathering and analyzing data about where your ads are appearing.
There's an ongoing, global issue of harmful content. Fake news, extremist content and websites, fake environments, low-quality, user-generated content, and disinformation are all part of the gauntlet that advertisers have to run through when advertising on CTV. Any and all of these content types can both create negative associations with your brand and waste valuable ad spend.
All of these factors mean that brand suitability and safety on CTV is both critically important, and difficult to ensure. Dedicated CTV tools and datasets that allow for granular brand suitability, contextual targeting, and transparent reporting are a necessity.
How do fake and extremist content impact you?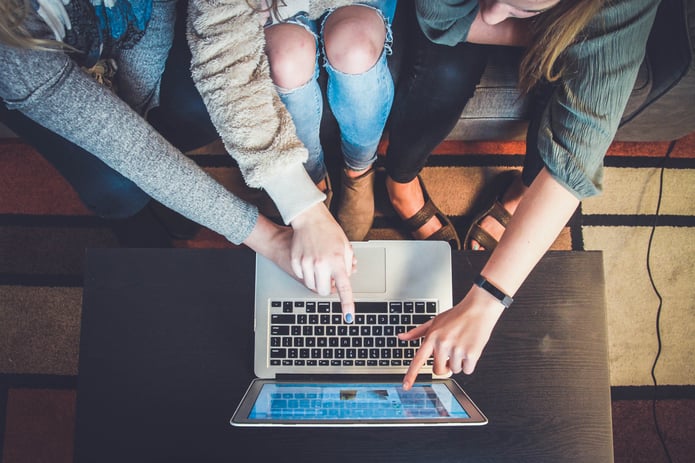 Fake news, extremist content, hate speech, and made for advertising websites are all, unfortunately, increasingly common problems for CTV advertisers today.
According to Peer39's inaugural Q1 2022 Programmatic CTV Benchmarks Report, between 2% and 18.5% of analyzed inventory ran on fake content during the quarter. In fact, fake CTV content accounted for 4.43% of all digital ad calls.
Of that inventory, the largest share of fake content was related to mobile apps pretending to be CTV streaming content in programmatic marketplaces. Brands who purchased this inventory, therefore, were appearing next to low quality, potentially fake content on mobile devices. That likely meant wasted ad spend, and potential negative brand associations.
Wasting ad spend on fake, low-quality content is a major brand safety issue. But the more worrying scenarios relate to inadvertently advertising on fake news, hate speech, and extremist content. Not only does advertising on this type of content proliferate the issue by directly funding its creators, it also can wreak havoc on brand safety.
According to IAB, 55% of consumers are less likely to purchase from a brand that advertised alongside fake news. And, according to the Trustworthy Accountability Group (TAG) and Brand Safety Institute (BSI), 80% of consumers would reduce or stop buying a product they bought regularly if the brand displayed on an extremist website.
Finding ways to effectively and reliably avoid this type of content is, therefore, a nonnegotiable for digital advertisers.
The final category that advertisers need to account for is made for advertising websites.
These are websites that are created solely for the purpose of ad arbitrage, and to maximize profit from ads at the expense of quality. Made for advertising websites do this by coming close to outright ad fraud, and aggressively generating traffic from search engines or social media for a lower cost than they make by selling ad space.
Ad real estate made for advertising websites does not benefit the advertisers, or the user. Low quality content is inundated with too many ads. And, they use tactics like ad stacking or pixel stuffing to maximize the number of ad impressions that they can "deliver," without actually showing the ad creative.
Again, these tactics can cause harm to both your wallet, and your brand reputation. Nobody wants to be associated with low quality, spammy content. And nobody wants to spend money on it.
This is where brand suitability controls can come into play. They let you block known extremist, fake news, and made for advertising websites. But this approach isn't foolproof. New content like this pops up all the time. And most of these sites are disguised as legitimate news sites, thereby evading algorithms and machine-learning technology designed to find them.
NewsGuard is one powerful brand safety solution to combat this. They let brands vet news outlets and websites based on a trustworthiness rating. And their partnership with Peer39 means that advertisers can use these brand suitability controls in their data side provider (DSP) of choice to help protect themselves on CTV.
Is keyword blocking adequate?
Keyword blocking is one of the most popular brand suitability techniques for programmatic online advertising. 44% of respondents to a Statista survey in the US and UK said their organization used keyword lists and keyword blocking as a brand suitability control.
This is an important tactic to help keep brands safe from dangerous content. But it's also considered a blunt force approach that can sometimes backfire. When context is taken into account, some keywords in an exclusion list may or may not be seen as unsuitable for a brand.
Alcohol is one good example. In some cases, this keyword could either be suitable or not suitable for a brand. Advertising next to content that talks about five-star wineries and dining experiences could be positive. On the other hand, advertising next to content that addresses the issue of alcoholism may not be a good idea.
Keyword blocklists do not account for this contextual nuance. Contextual targeting on CTV, however, enables ads to be seen next to genuinely safe content, even if it contains keywords that would normally be flagged in an exclusion list.
This is where toeing the line between brand safety and suitability comes into play. Ensuring brand safety is important. But so is ensuring brand suitability. By only using blunt force exclusion tactics like keyword blocking, brands may miss out on advertising to new customers or clients. Taking the context of what appears in CTV content, however, ensures that you are seizing these opportunities while remaining safe and true to your brand's expectations.
How to set up brand safety controls in minutes
To ensure brand safety on CTV, advertisers need more precision in their targeting and real-time reporting. This where contextual targeting and transparency reporting tools like Peer39 come into play.
By layering contextual datasets and categories and pushing those parameters out to their DSPs, brands can create highly tailored and granular targeting parameters for their CTV ad buys.
To help digital marketing teams meet their specific goals, Peer39 has created contextual content categories that are purpose-built for ensuring brand suitability on CTV.
These include:
Safe from. A category that prevents CTV ads from running on anime, blind inventory, kids' content, news, sensitive content, and unprofessional content.
Safe from Fake Content. A category that keeps advertisers safe from running ads on non-streaming environments like screensaver or mobile apps.
Safe from Non-OTT Apps. A category that keeps ads away from casting, beaming, digital media players, games, radio and podcast, screensavers, wallpapers, and video/photo widgets.
All of these brand suitability categories can be layered with topic-specific categories to ensure a granular level of brand suitability targeting.
On the other end of the spectrum, CTV transparency reporting data helps brands understand where their ads are placed in non-streaming environments. By doing so, they receive timely, complete, and transparent reporting data that they can use to make informed budgetary and targeting decisions.
With Peer39, contextual advertisers on CTV can track things like:
Ad complete impressions
Ad completion rate by channel
Ad start impressions
Age/gender of target audience
Channel
Content categories
Number of ads per channel
Number of ads per show
OTT service
Production type
Show
Want to try Peer39 for brand safety on CTV? Create a free account today and build your first brand safety controls.