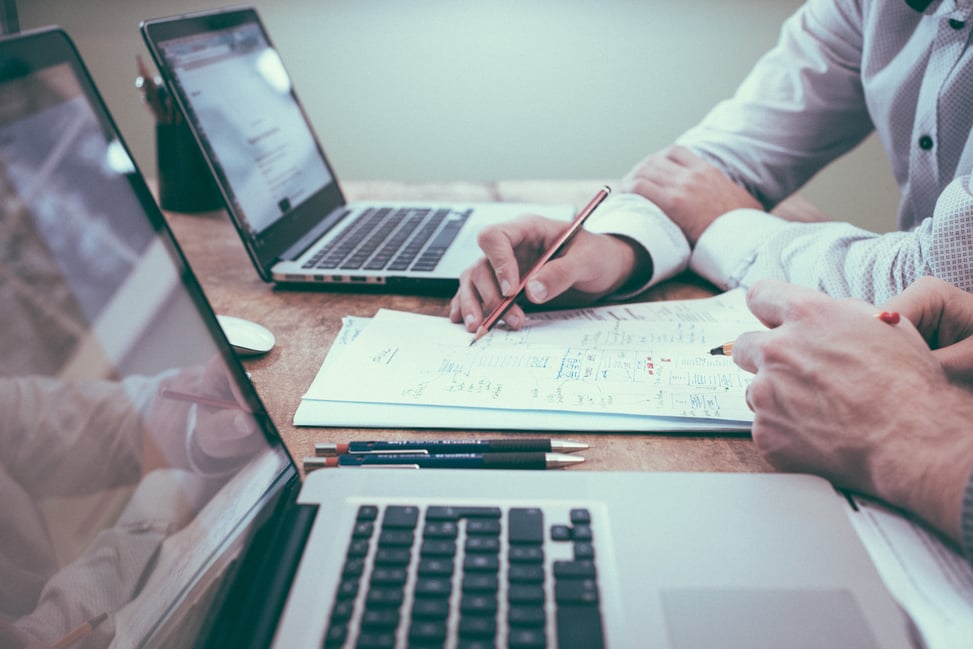 How Does Contextual Advertising Work?: Our Guide for 2023
This will prove to be a dynamic year for digital advertising, with the deprecation of third-party cookies looming, new privacy regulations on the table and legacy behavioral targeting tactics falling by the wayside. Advertisers need new strategies to reach and engage their target audiences cost-effectively and efficiently without failing to comply with user privacy guidelines or annoying consumers.
Enter contextual advertising, an old digital marketing strategy brands and agencies are rediscovering in the face of all of the above evolutions.
What Does Contextual Advertising Mean in 2023?
How does contextual advertising work, exactly?
Contextual advertising works by serving internet users with targeted advertising based on terms they've recently entered into search engines or website content they've recently browsed. This is in contrast to behavioral advertising, which, as evidenced by its name, focuses on a user's past behavior. In this way, advertisers focus on the context, recency and relevant content of a webpage or search, not past browsing behavior or browsing history.
Digging deeper into how it works, contextual marketing uses technology to understand various factors like the content of a webpage, local weather and postcode, in addition to page elements like URL, page layout and page quality. It then uses machine learning algorithms and natural language processing to classify a page in real time and deliver the right ad placements to the right users based on analysis of this information. Each contextual ad requires content categories and keyword targeting to determine the best webpages on which to serve ads based on the target audience, in addition to a unique landing page to drive conversions.
As third-party cookies go away and it becomes harder to track users across the internet 2023, contextual targeting provides a solution for delivering relevant ads based on the topics in which internet users are most interested. With a smaller pool of users now available through cookie-based advertising, contextual targeting provides a cookieless, future-proof advertising strategy.
Why Leave Behavioral Advertising Behind?
There's a reason why we've seen so many "privacy-first" solutions focused on behavioral advertising emerge in recent years. Consumers have asked for them.
Tired of years of being targeted with annoying ads for things they already bought or no longer want or need, consumer concerns around data collection have prompted the implementation of several privacy regulations. All focus on protecting user data. A few of the major ones include:
The General Data Protection Regulation (GDPR) covers any personal data relating to an identified or identifiable natural person.
The California Consumer Privacy Act (CCPA) applies to data that "identifies, relates to, describes, is reasonably capable of being associated with or could reasonably be linked, directly or indirectly, with a particular consumer or household."
The California Privacy Rights Act (CPRA) is an amendment of the CCPA that added new privacy protections for users.
The Virginia Consumer Data Protection Act (VCDPA) protects any information that is linked or reasonably linkable to an identified or identifiable natural person.
The Colorado Privacy Act (CPA) comes into effect on July 1, 2023 and protects information that is linked or reasonably linkable to an identified or identifiable individual.
The Connecticut Data Privacy Act (CTDPA) comes into effect on July 1, 2023 and protects residents acting in an individual or household context, such as browsing the Internet or making a purchase at a store.
Utah Consumer Privacy Act (UCPA) comes into effect on December 31, 2023 and guards information that is linked or reasonably linkable to an identified individual or an identifiable individual.
The U.S. is also considering the American Data Privacy and Protection Act, a national data security and digital privacy framework that would create new rules and regulations for any business that collects consumer data.
There's more than just these government laws affecting programmatic advertising, however. The browsers have also joined the frontlines of the privacy wars by disabling tracking of users across internet websites and apps and, as is well-known, getting rid of third-party cookies. These changes have significantly diminished both data availability and reach and measurement capabilities on major tech platforms like Meta. While consumers might be happy—being followed around by creepy ads was never how online advertising was intended to work—brands now face an inability to get a full picture of their users and their behavior across the web.
Contextual marketing goes a long way towards reversing this historical pattern of disrupting users' internet experiences with irrelevant or irritating ads. When the ads consumers see are actually related to their demonstrated interests, they're less likely to be annoyed and more likely to take the desired action. In addition, contextual marketing doesn't necessitate a vast trove of owned behavioral data. You can use a demand-side platform (DSP) in addition to a contextual platform to surface targeting opportunities via contextual data. At the same time, any previous audience segmentation and tracking of demographic attributes and content consumption should translate well into contextual categories.
What are the Benefits of Contextual Advertising?
Contextual targeting isn't just the right thing to do for consumers. It's also a far more cost-effective and efficient advertising strategy. In this way, it benefits the entire ad tech ecosystem.
In fact, contextual targeting is a far better way to get to "right customer, right message, right channel, right time" than behavioral advertising ever was. What makes contextual advertising work so well is that it engages the audience based on their interests as relates to the content they are currently consuming, much of it thanks to the rise in first-party data. This is in stark contrast to behavioral advertising, which might be relying not only on stale third-party data, but also retargeting based on buying or browsing behavior months in the past. This makes contextual advertising a powerful tool for not only more precise ad targeting but also user experience. Said another way, contextual ads = relevant ads.
Relevance is directly related to increased attention, and research shows that when attention and alignment are part of an advertising strategy, brands can improve ROI by up to 30%. Consumers respond better to ads related to content they are currently consuming. Therefore, contextual ads boost the probability that a consumer will respond favorably to advertising within a specific time period—helpful for improving direct response and conversion rates.
In an age when consumers are on high alert for not just annoying display ads but also mis- and disinformation and negative and offensive content, contextual marketing also provides more brand safety and suitability controls. This advertising strategy offers complete control over the web pages, topics, subtopics and keywords (including pinpointing negative keywords) ads appear near. In this way, advertisers gain more visibility into and ownership over the types of content to which their brand is connected.
Our Contextual Data Marketplace Optimizes Ad Spend
All brands are looking to execute more efficient and effective advertising in a time of macroeconomic stress in which budgets and jobs are getting slashed. The good news is that the numbers show contextual marketing actually helps on this front. Contextual ad impressions historically cost less than behavioral ad impressions. The eCPM, CPC and vCPM for contextual ads are all more cost-effective.
If you're looking to make ad spend optimizations in this way, Peer39's Contextual Data Marketplace (CDM) can help. With direct access to unique cookieless pre-bid data sources from partners like Experian, NewsGuard and SocialContext, advertisers can target various audiences based on factors such as credibility ratings, news trustworthiness and weather analytics. Advertisers activate these categories and data sets in all major DSPs integrated with Peer39. Additional benefits include:
Ad campaigns that are actually effective, efficient and relevant
Testing new types of data such as cookie-free demographics, purchase affinity and emotional targeting
Planning tools and data sets that help plan and test sustainable targeting tactics
Improved accuracy in reaching target audiences when they're most primed to convert
Want to learn more about how our CDM makes contextual targeting work for you? Create a free account today to gain visibility into our current data partners in addition to tools for preparing for a cookieless future.