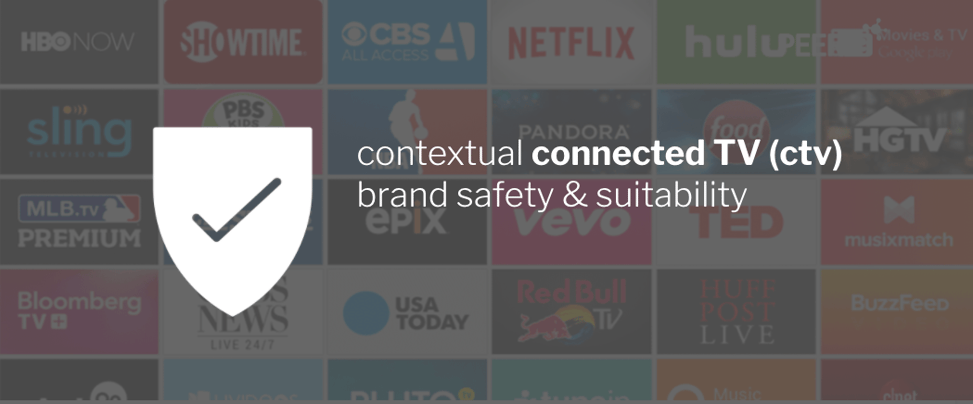 Announcing New CTV Suitability Categories for Pre-bid Contextual Targeting
Connected TV is the fastest-growing digital advertising channel, now surpassing linear TV, and with good reason.
While COVID-19 helped accelerate CTV adoption, the trend shows no signs of tapering off for the digital advertising ecosystem in 2022 and beyond:
Leichtman Research Group

said over 80% of TV households have at least one CTV device, a penetration higher than cable TV.

eMarketer

projects that CTV households will increase to 115.2 million by 2025, from 106.4 million in 2021.
The ad dollars will continue to follow, with

IPG MAGNA

forecasting CTV advertising spend to grow by 34% in 2021 and to 28.4% year-over-year.
These statistics point to an urgency for CTV advertising buyers to gain access to the same options that make other digital advertising channels brand safe and brand suitable This is how advertisers can guarantee ads in CTV campaigns appear alongside appropriate and relevant content.
Advertisers recognize this urgency, with 60% expecting to increase budgets for their CTV campaigns in the next year, using a third of their total digital video ad spending, according to Advertiser Perceptions.
Peer39 now offers a brand safety solution and brand suitability controls in-market for CTV.
This offering includes a group of pre-bid contextual categories purpose-built to help CTV buyers avoid unsafe, unknown or unverified channels during campaign activation. The advertising industry can now take advantage of the most robust set of targeting in this important advertising channel, including content, channel, production type, and now CTV brand safety and suitability at scale, and with greater transparency into performance metrics.
We use a combination of automation and human verification to confirm proper classification of CTV inventory.
Our CTV categorization happens in real-time, ensuring advertisers have access to inventory faster and avoid problematic placements the minute campaigns launch.
To help advertisers further drill down to meet their specific audience targeting and brand safety goals, we've created purpose-built CTV categories that are brand safe and suitable These categories can be combined with channel and content targeting using CTV-specific categories such as Safe From Unprofessional Content or Safe From All Sensitive Content. This can be overlaid with:
Targeting by specific CTV apps (Apple, GooglePlay, etc.)
Device/platform (Roku)
OTT service (Hulu, Sling, Tivo)
Content type (Discover, HBO, etc.)
Production type (UGC, Professional)
Content category (Entertainment, Finance, Health, Nature, Sci-Fi, etc).
Activation of these categories within any DSP helps buyers of CTV advertising maintain control and choice. Buyers can work with their programmatic partners to optimize towards specific goals for CTV campaigns, such as increased viewability and reduced invalid traffic ad fraud. With ongoing IAB Tech Lab initiatives to bring consistent video viewability measurement signals and guidelines for app identifiers to CTV platforms, having greater transparency into where CTV ads is running helps better track performance of this critical digital advertising channel. This has a broader benefit of making CTV advertising more transparent and performant in the digital media supply chain.
You can't afford to miss out on reaching your audience through CTV, where they now spend so much of their time.
Take advantage of brand suitability controls that apply a more refined and nuanced approach to contextual targeting for CTV campaigns. With the right ad tech partnerships, CTV can live up to its promise for the digital advertising ecosystem.
Log into the Peer39 Platform and see the CTV safety & suitability categories in the OTT-CTV Planner.
To learn more, download our one-sheet on brand safety.