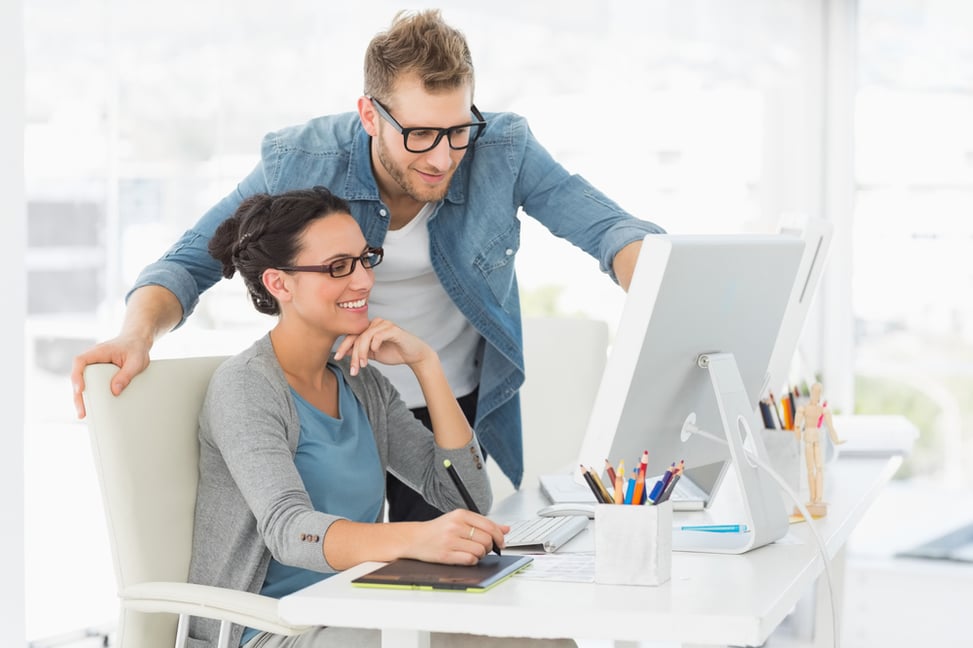 Everything You Wanted to Know About Attention Metrics (But Were Afraid to Ask)
Attention has all the makings of the next "it" metric in digital advertising. Because Attention Metrics don't rely on consumer data, they will be vital in a post-cookie world.
At their core, Attention Metrics are multi-dimensional data points advertisers can use to better understand the quality of media and efficacy of ad creative. They can measure consumer attention via numerous digital media factors and signals covering both media placements and creative, like engagement rate, quality of context, ad size, ad position, and ad creative strength.
In June 2020, The Attention Council predicted that attention would be the primary advertising KPI within one to two years. Then at the Association of National Advertisers (ANA) and Adelaide Metrics virtual conference on Attention Metrics last June, Paolo Provinciali, head of paid media and strategy at LinkedIn said, "Attention is the most valuable resource in our industry today." Another speaker at the event called programmatic "probably the most exciting area" for Attention Metrics because of its automated nature and scale. And over a third of buy-side advertising decision-makers planned to focus more on Attention Metrics in 2023, according to November 2022 data from the Interactive Advertising Bureau (IAB).
The focus on Attention Metrics comes at an opportune time. Advertisers must find new and better ways to reach and retain their audiences in a time when half of users are unreachable with cookies. By gauging Attention instead of more incomplete key performance indicators (KPIs) like impressions and clicks, advertisers get a more accurate and transparent view of their media investments and how to optimize them best going forward.
The Difference Between Attention Metrics and Viewability
It's important to note that there are actually two different types of attention: active and passive. A way to think about this is that active attention is when you're following along intently with whatever the content is, like actively watching a video with ads rather than having a background video playing ads you're ignoring while you cook dinner.
For instance, according to Katy Harkness, MediaCom's UK strategy director, active attention works better for new product messages than passive attention for brand awareness. For active attention, one could consider measuring seconds in view versus passive attention, where the focus might be more cost-per-reach. But that still leaves some questions. The truth is, with the rise of sophisticated invalid traffic and the number of page signals that already exist, a combined score of various
When it comes to differentiating between Attention and Viewability, there is a simple way to think about it. Viewability tells you if an ad can be viewed. But when buying ads, it's attention you're paying for, not merely impressions and reach. Attention Metrics gives insight into whether your ad will be viewed by real users. Recent advertising industry research indicates that Attention is the stronger metric to measure if you had to choose between the two because viewability doesn't predict actual user interaction.
In late 2021, Teads and dentsu partnered on a report about the Attention economy based on Attention data from a mobile panel of 3,005 US and UK users compared with a controlled test of 801 users. The research uncovered that Attention is three times better at predicting advertising outcomes than viewability. In fact, the study found that factors that contribute to better viewability metrics, such as ad formats and their size and position on the page, can negatively impact user attention.
But there's a catch: The research also found that viewability can be a proxy signal for measuring Attention. When the ad content is high quality, it can drive up higher engagement rates, which results in ads being in view for more than 12 seconds. And ad placements within a relevant context to a user give an uplift of attentive seconds 13%.
How is Attention Measured?
Since a person's attention for your message is literally the thing you're paying for, it's important to measure more than one or a few metrics.
The Attention reporting requires multiple metrics to account for the intersection among ad environments, ad/page times in view, and user actions.
Scores across 15 metrics created the basis for the Peer39 Attention Index, which gives buyers the certainty they need to reach the most-engaged users on domains.
All of these data points go into a machine-learning model that predicts the probability of a specific digital media environment and ad creative capturing the attention of a hypothetical user. Campaign creative with JavaScript tags can then fire a pixel containing essential metrics back to the ad server when the creative appears on the screen.
What Can You Learn From Attention Metrics?
At its core, signal loss means losing the ability to accurately track the data points that indicate customer or prospect engagement with various marketing touchpoints. The loss of third-party cookies, and other identifiers such as mobile advertising IDs (MAIDs), massively affects advertisers' ability to target, optimize, and measure campaign effectiveness. This means the digital advertising industry needs survivable signals for campaign success in a post-cookie world. There are a couple of ways in which Attention Metrics meet this need.
First, attention respects users by not using any of their data. This makes attention a solid proxy for interest and a predictive metric advertisers can use to produce and place more ads. In this way, Attention metrics can prompt advertisers to think outside the box to identify new ad placements that prevent "banner blindness."
Secondly, ads perform not just based on traffic or placement on page. They require complex contextual data. These give you more than just data, but knowledge about user interest in a given placement.
Finally, Attention Metrics allow for predicting budgets and channel planning because context reveals the attention of various environments and specific channels. Using metrics alongside the existing signals also future-proofs a campaign against changes in a channel or emerging signals. The combination of signals takes into account any under- or over-exposure to ads.
How Can You Use Attention Metrics to Optimize Conversions?
Attention might be the answer to the incomplete and imperfect KPIs we've historically used to measure advertising quality. We've now entered the era of future-looking data metrics—instead of ones focused on a consumer's past behavior—to help guide advertisers on what success actually looks like and strengthen attribution.
Research has shown that Attention can positively influence both brand awareness and performance marketing goals, such as conversions. In research by The Attention Council, individuals exposed to attention-optimized media had increased familiarity levels and unique reach. A study by Adelaide found that conversion rates increased as the average Attention per impression increased. Research by Lumen and PwC also found that Attention correlated better than viewability with conversion.
But, really, what Attention ultimately points advertisers back to is a flight to quality.
There has been a big push in the digital advertising industry over the last 10 or so years to create more relevant, quality advertising that actually reaches the intended user. How we have historically measured its effectiveness is part of what keeps advertising from reaching this potential. Impressions and clicks don't tell an advertiser much about how well their ad performed or who it reached; bots can also mimic these metrics. But Attention, and other metrics like it, can turn this legacy dilemma around.
Peer39 manages to take bot traffic out of the equation entirely with the help of our brand safety and suitability categories, including blocking sophisticated IVT. This, combined with a variety of signals is essential to planning for the end of third-party cookies. Page signals offer a view of ad environments that's contextual, rather than based on privacy-invading cookies.
The Current State of Attention Metrics
Attention metrics are perfect for display, mobile web, and OLV. Using the plethora of data available ensures a better contextual understanding than in emerging channels like CTV where inventory is much less transparent.
For more on CTV transparency, check out our guide.
Channels where advertisers should consider Attention include social media, in-game ads, digital out-of-home. Once standards emerge for these channels, Attention measurements will become a more cohesive, consistent way to track ads across all channels and platforms.
And therein lies one of the current challenges with Attention Metrics: They aren't yet standardized nor widely adopted. This means that advertisers must continue to track a range of future-looking metrics to understand how their audiences engage with and respond to their ads as we evolve into a post-cookie world.
Research shows that advertisers can boost ROI by up to 30% when attention and alignment are part of their advertising strategy. And they can achieve both by focusing on the immediate context and mindset of the users they are trying to reach. Advanced context helps increase the relevance of an ad, and relevance boosts both Attention and performance.
That's why Peer39 developed its Attention Metric designed to help advertisers optimize campaigns towards placements and environments with the most significant level of attention. As with all Peer39 solutions, it's cookie-free and privacy-safe.
It starts with assigning each domain a score based on more than 15 data points for each ad placement measured on a domain, including time spent on a site, ad size, and section placement for ads. We score each impression along these features, and the domain is then assigned a score based on a sum of all those scores. The scoring also considers fraud detection, leading to more accurate scoring. Advertisers can then target domains based on being above average, average, or exclude below average domains - great for balancing scale and performance.
Dimensions we included in calculating the Attention Index:
Peer39 Page signal categories

Article pages
Webmail pages
Games

Visibility state
Above the fold
Viewability
Sophisticated invalid traffic
Clicked
Ad duration
Time in view
Ad size
Page ad count
Interaction
Fullscreen
Has focus
Home/index pages
It's time for advertisers to give Attention their full attention. If you have more questions about how our Attention Metric can help your campaigns, fill out the form below to get access to our one sheet.