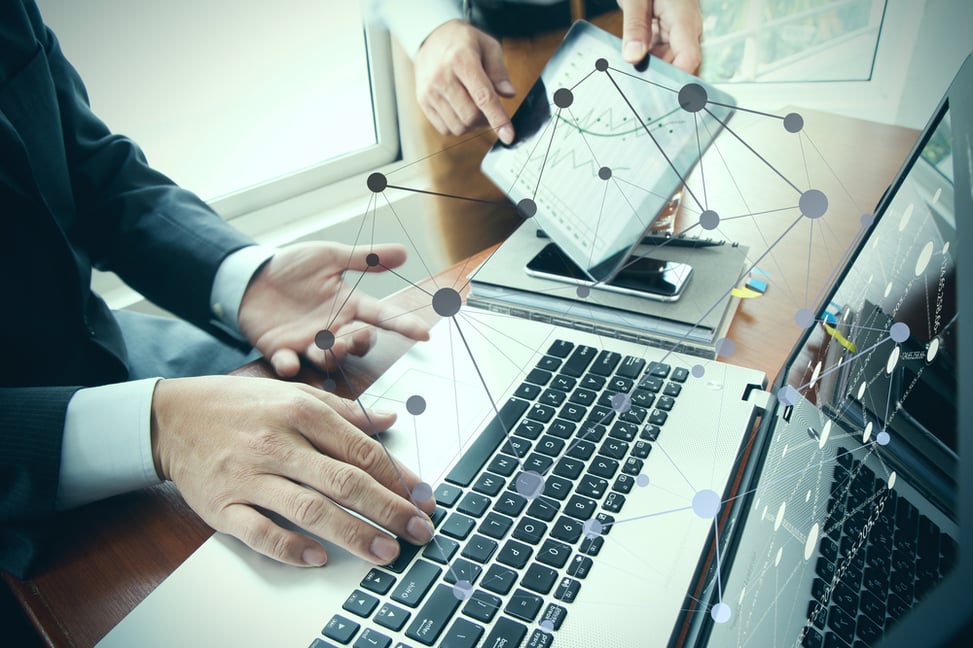 Ad Adjacency: Key Considerations and Tips for 2023
Where and when ads appear—and what content they appear next to—has long been a concern for digital marketers. But that concern is growing in urgency. New channels and increasingly complex digital platforms have made it tricky to keep track of all of the different contexts in which ads can appear, creating risks to brand suitability and reputations. Ad adjacency, therefore, has emerged as a serious consideration for advertisements in 2023.
A recent Statista survey found that, among surveyed adult consumers from the United States, 40% were likely or extremely likely to make a decision to purchase a brand's products or services based on the context in which their ads appeared. Unsurprisingly, advertisers are taking note—90% of advertisers surveyed for an Interactive Advertising Bureau study said they were concerned about ad adjacency.
This article will dig into the issue of ad adjacency, and how brand suitability controls can help ensure that advertisers are only running ads in contexts that are complementary to their marketing goals.
What is ad adjacency?
Ad adjacency is the context in which an ad appears, and the content it appears alongside. Whether intentional or not, that context creates a connection between the ad and the associated content that can cause consumers to either have a positive or negative association with the brand.
It's the negative associations that should be a worry to advertisers. Ads that appear next to controversial, unsettling, or offensive content—often because of or in spite of the platform's algorithm—can reflect poorly on the brand, and can have real-world consequences.
In fact, a staggering 80% of consumers surveyed in a Harris Poll in 2021 said that brands should worry about ad adjacency. And 54% of respondents to that same survey say that when they see an ad on social media, they associate the brand or company with other content around those ads, including posts, videos, and images.
The impact of ad adjacency is also compounded based on the number of platforms used for advertising. The scope and variety of ad placement opportunities in 2023—and the varying degrees of transparency around inventory tracking and impressions—make it difficult for advertisers to confidently ensure brand suitability.
To ensure ads consistently run in suitable environments across all platforms, advertisers must be able to target the right context for their ads, and be able to track where, when, and to whom their ads are being shown.
We'll dig into the contextual advertising tools that advertisers can use to ensure positive ad adjacency later in this article. But first, let's dig deeper into the real world consequences of ads being associated with damaging content online.
What does ad adjacency mean for advertisers?
Ad adjacency took center stage for advertisers during the height of the COVID-19 pandemic. Not only did the virus disrupt the lives of millions of people around the world, it also drastically altered the way that individuals consumed news and content online. As people were mandated inside, their media consumption habits increased, and their appetite for news about the pandemic seemed endless.
Due to the sensitive nature of COVID-19, marketers scrambled to figure out how to best navigate the online advertising landscape to ensure brand suitability. Some advertisers made quick adjustments to avoid being associated with the virus at all. Others realized that not all content related to the pandemic should be off limits. In some cases, in fact, it made sense to specifically target news stories about COVID-19.
Ad adjacency, therefore, is rich with nuance. It's critical that advertisers can not only control their ad placements, but also have transparency into where their ads are appearing and what the impact is on the audience.
This nuance becomes even more complex as more global events take center stage, and as different types of harmful content proliferate the internet. The war in Ukraine, for example, is another topic that advertisers need to keep an eye on in terms of ad adjacency. More broadly, ensuring that content does not run on fake news, extremist content, hate speech, or overly political content should also be a priority.
Media consumption is becoming more and more complex as the years go by. Because of that, it's essential for advertisers to keep close tabs on global discourse and news cycles so that they can regularly refine the precision of their brand suitability initiatives.
Top four ad adjacency issues in 2023
In the US, the average daily media consumption for individuals sits at more than eight hours. That's a huge amount of time spent reading articles, watching videos, listening to podcasts, and interacting on social media. This is obviously a big opportunity for advertisements. But it also makes it tricky to tightly control ad adjacency and brand suitability, especially if ads are running through a handful of different providers.
To solve this problem—or at least get a handle on it—advertisers should keep a close eye on international news cycles, media consumption trends, and public discourse (especially amongst their target audience). That's in addition tracking metrics associated with each ad network, including viewability, ad placements, click throughs, and engagement.
To help point you in the right direction, here are five key ad adjacency issues that advertisers should be aware of in 2023:
Fake news and extremist content. This type of harmful content is on the rise, and is becoming increasingly hard to identify and remove from targeting parameters. The impact of fake news and extremist content is well understood, and a sensitive issue for many consumers across the world. It's critical, therefore, that advertisers have access to the right controls to avoid this type of content.
Growing complexity. The rise of CTV and the continual emergence of new media platforms creates a high degree of complexity in terms of ad targeting and measurements. Each platform has their own processes and policies for inventory buying, and each one offers differing levels of granularity for tracking ad placements. Advertisers should be eyes wide open about how their chosen ad platforms operate, and select those that give the required depth of control and transparency.
Ongoing global crises and conflicts. The war in Ukraine, a potential recession, supply chain crises, tumultuous political discourse, ongoing coronavirus issues, and climate are just some examples of ongoing global events that advertisers need to navigate in 2023 and beyond. This creates a great deal of complexity and uncertainness about what topics should be off limits, and which are safe. Advertisers need to stay on top of news cycles and have access to quickly deployable targeting controls to help them pivot toward or away specific topics or themes based on world events.
Individual opinions and interpretations. This one isn't new, but it's worth highlighting. As consumers gain access to more and more media consumption channels, predicting individual or groups responses to messaging and ad adjacency becomes much harder. Everyone has their own opinions, and they can manifest in various different ways. General divides, media consumption habits, cultural differences, and media savviness can all play a role in whether or not a specific ad placement is received positively or not. To address that, advertisers need to use laser focussed target audience controls, and take steps to truly understand their audience.
The explosion of online content is a double edged sword in a lot of different ways. For advertisers, it means more opportunities than ever to reach a target audience. But it also compounds risks to brands' reputations due to the ever present danger of negative ad adjacency.
The true cost of brand safety and suitability issues
Ad adjacency is, first and foremost, a brand safety and suitability concern. And the impact of brand safety and suitability has real-world consequences for companies.
The potential fallout of brands associating with negative content—whether intentional or not—includes:
Hostility from consumers
Reduce brand equity
Damaged brand reputation
Negative publicity
Lost revenue
Ad adjacency and brand suitability are, therefore, serious business concerns for all advertisers. And consumers are also conscious of the issue.
Nearly 80% of respondents to a recent Statista survey said that brands should be concerned about their ads appearing next to negative content. And, they're ready to take their money off the table if a brand's advertising tactics don't align with their values.
According to the 2022 TAG/BSI US Consumer Brand Safety Survey, 81% of surveyed consumers said they would reconsider purchasing a product they regularly buy if they discovered that the brand's ads had appeared next to racist content or hate speech, and 87% said the same thing about terrorist recruiting. And in case there is any doubt, 88% said that it's important that advertisers ensure that their ads are not placed near brand unsafe content.
"Brand safety, suitability, and compliance infractions have real-life business consequences for advertising," summarized the IAB.
"Consumers associate brands with the content they appear near as an implied endorsement of that content. A negative implied endorsement can have long-term impact on brand equity for years to come."
And while keeping tabs on all types of content your ads appear alongside is complicated enough, that issue becomes even more complex when things like regional opinions and cultures are added to the mix. Users in New York may not react to ad adjacency in the same way as users in Paris. Controls over ad placements and general geographic optimization capabilities, therefore, are also key to running brand safe digital marketing campaigns.
How be brand safe with programmatic advertising
While the media landscape and ad buying landscape is growing in complexity every year—with advertisers contending with everything from LinkedIn Ads to user-generated content on Instagram and other social media platforms—there are still a wealth of tools, best practices, and methodologies that advertisers can use to ensure brand suitability and positive ad adjacency.
The GARM Adjacency Standards Framework, for example, is a strong roadmap that helps advertisers identify sensitive content categories that they may wish to avoid. This framework sets out the industry standard and benchmark for sensitive content identification, and includes different risk levels that help advertisers make informed purchasing decisions.
This is a strong starting point for advertisers to help them determine which topics and categories they wish to advertise on, and which they need to avoid. This, combined with understanding your target audience, employing a detailed media plan, and keeping tags on global events and discourse, will help to guide ad adjacency strategies going forward.
But identifying categories and topics to avoid is only the starting point. Advertisers also need the targeting and reporting tools to ensure that they're advertising in the right places.
Those tools need to go beyond standard keyword blocking, which can go too far into blocking content that might actually be relevant for the brand. Instead, programmatic advertisers should look for tools like Peer39 that offer granular targeting using brand safety categories, contextual content classifications, keyword targeting and blocklists, and transparency reporting around ad placements and engagement.
This is where true brand suitability lies. It's not about blanket avoidance of all content related to specific topics. Instead, it requires a more nuanced approach that takes context and intent into account. This will ensure that brands can both control their ad placements and ensure positive adjacency, while also seizing opportunities for contextual placements that may have otherwise been blocked.
Brands should take ad adjacency considerations seriously. They need to think holistically about the aggregate impact of their ads, messaging, and the content they appear next to. Gone are the days when advertisers could rely on focus or working groups to get objective feedback on their ads and its impact on their target consumers.
The media landscape is faster, more complex, and riskier than it's ever been. Those advertisers who are looking for a competitive advantage in 2023 and beyond should look seriously into ad adjacency and brand suitability controls going forward.