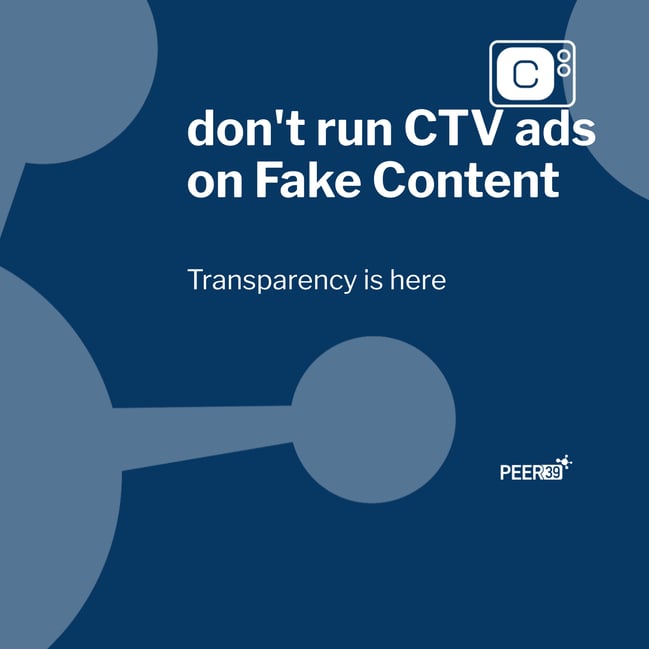 Get More Visibility into Connected TV with the Peer39 Transparency Report for CTV
The accelerated trend of smartTV and streaming-service adoption was fueled largely by pandemic lockdowns. Consumers expect more choice, flexibility and control. As a result, the landscape of what was once solely linear TV is changing; most people now include streaming services like Netflix, Hulu, Amazon and YouTube when they think of "television" formats.
It's not a fad: A recent study shows the percentage of adults watching video daily via connected TV device remains at the same level as 2020.
The report noted 82% of TV households in the US have at least one connected TV device (a higher penetration rate than cable TV.)
TV viewers between 18-34 are reported as the biggest daily users, with some 54% watching videos via CTV device.
43% of those aged 35-54 are daily watchers as are 22% of people 55+
By the end of 2022, expectations are that CTV viewers will grow to over 213 million, streaming a billion hours plus of video content each week.
While CTV might very well become the most critical digital advertising channel for advertisers in 2023, major challenges like a lack of transparency on where CTV ads run and how they perform remain.
Today we are proud to announce our Transparency Report for CTV which will give marketers new levels of insights on metrics across the Shows, Content, and Channels they are running on for their ad buys through CTV publishers and broadcasters.
CTV data availability varies widely across platforms and even within reporting. Even source information is not always consistent.
Just a few of the problems in reporting:
Campaign Reporting showing inconsistent and indecipherable app IDs or bundle IDs.
An inability to tie reporting insights into granular actionable optimization strategies
Lack of show-level granularity
Lack of information about content categories, channel, and quality of production.
We've heard the frustrations from advertisers and brands.
The Transparency Report for CTV consolidates and normalizes programmatic reporting data for the first time
Advertisers now have unparalleled transparency into CTV campaign placements and ad campaign performance. By providing full reporting on the actual shows, networks, apps, and demographics advertisers are reaching through their CTV buys, advertisers have a complete picture of what is actually happening with their ads across the CTV ecosystem.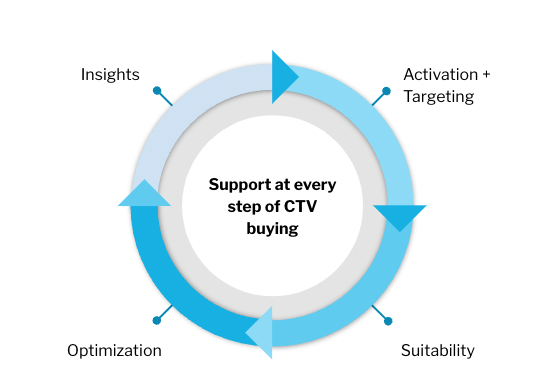 Show-level CTV campaign-reporting made easy
Set up is easy, just request a tag from us. The report gives you campaign-level reporting on your CTV investment. Buyers will now have visibility on critical levels of information such as Channel, Show-level, Production Type, Suitability. A sample of data points you'll get on the report:
Ad Complete Impressions
Ad Completion Rate
Ad Start Impressions
Age/gender of audience
Channel
Content Categories
Number of ads per channel
Number of ads per show
OTT Service
Production Type
Show
In addition, we deliver audience/demographic information like age and gender, plus platforms and OTT services, so advertisers can adjust spend and other levers across their buys.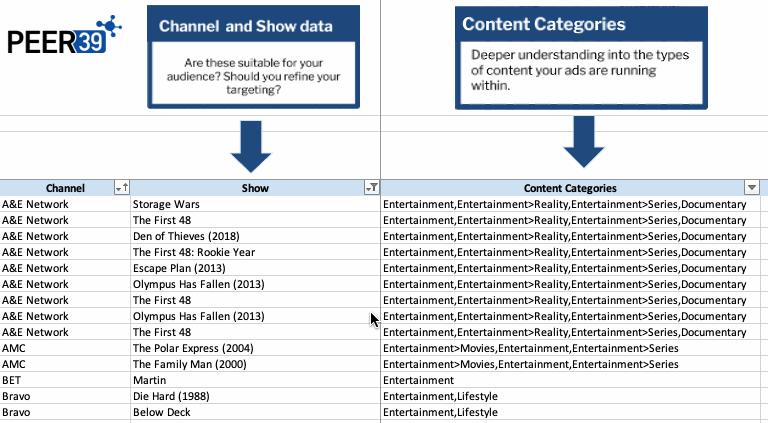 All the right insights to fuel your programmatic CTV strategy in 2023
Transparency means buyers have a fundamental right to know the details of their media buying on CTV in more or less real-time. Empowered with these new levels of insights and greater transparency of CTV inventory, buyers can optimize this new landscape of TV advertising using Peer39's Pre-bid CTV segments via DSP partnerships.
We also ensure that your programmatic advertising on CTV media is brand-safe, allowing you to match up with your target audiences without worrying about advertiser perceptions, even when subjected to open auction on ad exchanges. Media buyers are learning that brand safety in CTV advertising is the key to managing the landscape in 2023.
Download a Transparency Report for CTV sample below or reach out to sales@peer39.com to get started.