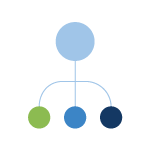 The industry's largest and most accurate pre-bid contextual category library to find the most relevant, suitable, safe, and quality inventory to target.

Contextual
With over 300+ semantic categories to choose from, we help advertisers make sure that consumers receive messaging while they are in the best possible mindset.

Download your Advanced Contextual PMP Deal now.
Brand Suitability = Brand Safety in Context
Identify, plan and execute media aligned to content by your specific risk profile in accordance to GARM's Brand Suitability Framework across their new 11 categories for Crime, Hate Speech, Socially Debated Issues among others.

Ensure safety for your brand by avoiding hazardous content such as Crime, Mature, Accidents and Death, etc. Implement industry specific brand safety segments for Airlines, Automotive, Finance, Clothing, Travel, Pharmaceutical and Oil to steer clear from negative industry related content.

Safety & suitability built for CTV
Easily avoid unsafe, unknown or unverified channels.



Weather
Target areas experiencing specific weather conditions.

Video
Ensure appropriate player size and position, avoid autoplay
Mobile
Don't miss out on mobile app inventory and engaged users—target apps with high user ratings, in-app purchases, and more.

Ad Fraud
Protect your investment by circumventing suspicious traffic and ghost sites.

Contextual Connected TV (CCTV)
Contextual planning and targeting toolset for new levels of visibility, accuracy, and scale around CTV data to inform campaign strategy decisions.

Safety & suitability for CTV
Pre-bid contextual categories purpose-built to help CTV buyers avoid unsafe, unknown or unverified channels. Advertisers can now take advantage of the most robust set of targeting in this important advertising channel, including content, channel, production type, and now safety and suitability at scale, and with greater transparency into performance.

Learn more about Contextual Connect TV (CCTV) advertising.

Page Signals
Target or avoid pages with comments, outstream, instream, native ads, strong social signals, or even content-rich pages with highly viewable inventory and minimal clutter.
Peer39's Attention Index categories are derived from measurement across nearly 15 dimensions, using daily updated data and machine learning. This combination means category accuracy and scale are constantly improving – campaigns benefit from updates while still running. As with all Peer39 solutions, it's cookie-free and privacy safe.

Custom Categories
We know that one size does not fit all. Design your own categories to target to and/or avoid niche topics, safety concerns or your own list of URL's and Keywords that suit your specific needs.

Sentiment
Sentiment - Identifies and categorizes opinions (sentiment) expressed in a piece of text, in order to determine whether the attitude towards a particular topic, product, etc., is positive or negative.
Viral and Trending
Predicted Viral - Trending content, based on popularity and readership. Updated daily
Trending - Content that has a high likelihood of going viral, algorithmically calculated using factors such as publish date and social media shares

Multilingual
Target contextual and brand safety in over 40 languages
Contact us today to get started